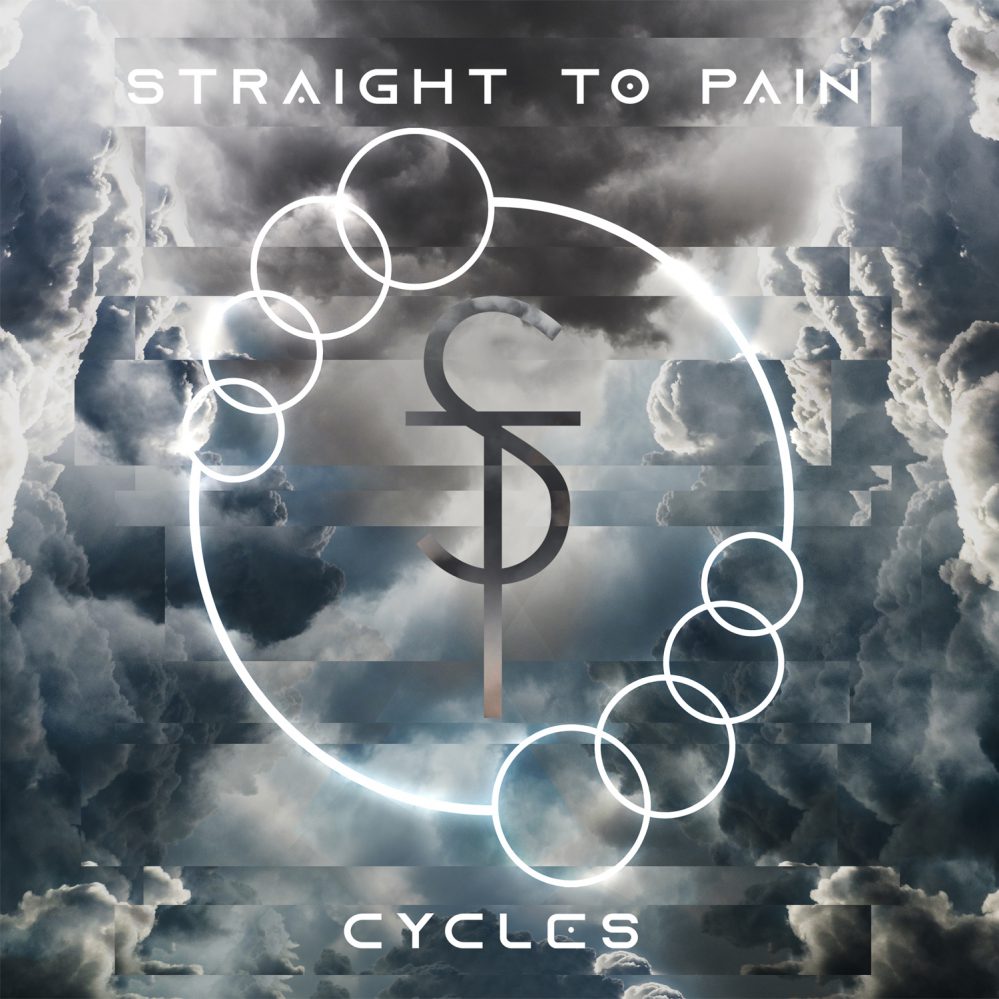 Terzo lavoro in studio per i savonesi Straight To Pain, che tornano a farsi sentire dopo dei cambi alla formazione che li ha costretti a una dovuta pausa. Ne è ben valsa la pena, fortunatamente. Con "Cycles", infatti, la band death-metal si è meritata l'attenzione dell'etichetta Hellbones Records, che è sempre una certezza quando si tratta di metallo. L'ingresso nella crew di Marco Salvatori e Thomas Laratta, entrambi chitarristi, ha comportato una restrutturazione che ha avuto effetti sulla scrittura e sulla composizione. Sono udibili, quasi palpabili, i passi indietro compiuti dagli Straight to Pain dal punto di vista del sound. Non è possibile accusarli di aver abbassato la qualità. Il cambio del chitarrista con due validi elementi ha causato un affievolimento di quell'elemento di metalcore che aveva appena fatto in tempo ad emergere nel secondo EP, "Earthless", assente nel primo lavoro "Horizons Call", risalente ormai al 2013.
"Cycles" non rappresenta un'involuzione negli Straight to pain, ma reminiscenza e approfondimento
Gli Straight to Pain riscoprono in "Cycles" un gusto per l'eleganza, che sembravano aver abbandonato in "Earthless". Non risultano sdolcinati, perché le distorsioni sono saggiamente dosate insieme al virtuosismo che li avvicina piuttosto al djent e al prog che non al melodic death metal, sopratutto per l'uso ossessivo del synth. L'andamento compositivo sinusoidale, in cui distribuiscono con precisione geometrica hype and down, si realizza sonoramente con una melodia incisa nel metallo. Trattandosi comunque di death metal, non prescindono da un comparto ritmico tanto serrato quanto ingombrante. Ma chitarre e voce svettano creando armonie che non escludono influenze folk ballad a riff dai toni epici. I contrappunti creati dall'intreccio tra scream e growl, rendono il death metal fruibile anche per orecchie meno abituate.
Gli Straight to Pain fanno incontrare il death metal con il djent: "Cycles" si apre e si chiude senza singhiozzi
Insomma, "Cycles" si nutre senza paura di sensazionalismi, soprattutto negli intro, ripresi con variazioni nei ritornelli. Gli Straight to Pain prima ammaliano le orecchie di dolcezza, poi le trascinano in un l vortice di groove percussionistici carichi e compatti. Riescono a legare con eleganza l'esibizionismo in velocità di "Superior Condition" alla melodia riflessiva di "Before the Abyss". Anche il capitolo conclusivo è strumentale. In "To The Brightest Star", il tappeto di synth diluito con arpeggi di gusto celtico rilascia una pozione gassosa, in cui per sortilegio si scioglie ogni malinconia. I virtuosismi chitarristici, incastrati nella complessa architettura del synth, viene spezzato dal basso in posizione sincopata. Un disco pregiato "Cycles", in cui gli Straight to Pain compongono un discorso fluido e coerente: una narrazione unitaria per gli amanti delle storie.