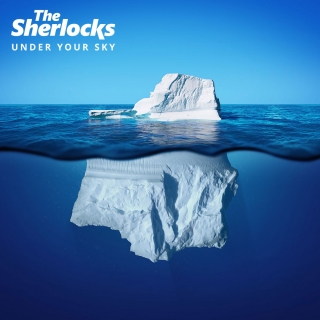 Si chiamerà "Under your Sky" ed uscirà per il mondo il 4 Ottobre 2019 per la Infectous/BGM.  Si tratta del secondo lavoro in studio del giovane quartetto inglese The Sherlocks. Formazione alternative-rock composta dai fratelli Kiaran e Brandon Crook ed i fratelli Josh ed Andy Davidson. Dopo il fortunatissimo album di debutto "Live for the Moment", che li ha portati in alto nelle classifiche internazionali e ad aprire il tour europeo di Liam Gallagher, i quattro ragazzi di Sheffield stanno pian piano conquistando la nuova scena alt-indie rock britannica e far conoscere il loro nome anche altrove. Con l'ex Oasis, The Sherlocks sono giunti a suonare sino in Giappone. Anticipato dal primo singolo estratto "NYC (Sing it loud)", trasmesso in anteprima da Anne Mac su Radio 1,  "Under Your Sky" sarà un album più adulto e strutturato rispetto a "Live for the Moment".
Si chiama "Under Your Sky" ed è il nuovo disco degli inglesi The Sherlocks, in uscita il 4 Ottobre 2019 via Infectour/BGM
Infatti, se questo ha raccontato le sofferenze giovanili, "Under Your Sky" ne prenderà le mosse per contemplarle da una prospettiva più matura. "Con questo album abbiamo voluto fare qualcosa di meno crudo, più armonioso [del precedente] e abbiamo inserito delle tastiere. Suona più contemporaneo". Così racconta il lead-guitarist e autore della maggior parte dei brani Kiaran Cook. La registrazione stessa del disco è stata più organizzata: hanno trascorso 4 mesi, 5 giorni a settimana, nei Liverpool's Parr Street Studios, con James Skelly de The Coral alla produzione.Disponibile in digitale, cd, vinile e formato cassetta, "Under your Sky" vedrà anche un'edizione limitata in vinile blu con un artowrk inedito. Non ci resta che attendere. Nel frattempo, eccovi il singolo "NYC (sing it loud)".